PURE HOLINESS
Churches
OF GOD
connect. grow. serve. share.
A word from bishop waters
"the just shall live by faith"
​
Now faith is the substance of things hoped for, the evidence of things not seen. Without faith it is impossible to please him, for he who comes to God must believe that he is, and that he is a rewarder of those who diligently seek him. Hebrews 11:1,6
​
All people place their faith in something. For some, it is reason. For others, it may be finances. We who "follow" Jesus "must" put our faith in him alone. We must put our faith in him alone. We must "understand" that we can place our trust in him. I challenge the PHC body "say it by faith", "plan it by faith" and "do it by faith".
​
Presiding Bishop
James P. Waters
​
"We Will have a Blessed Year"
Sunday Service @ St. John Pure Holiness church, carrollton, ga
​
presiding bishop james waters
Joy Night at Greater Pineview Pure Holiness Church, Senoia, GA
​
Speaker: Dr. Eric Sims from New Anointing PHC, Chattanooga, TN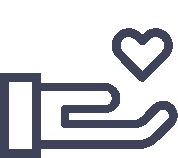 "Remember this: whoever sows sparingly will also reap sparingly, and whoever sows generously will also reap generously."